Copyright © 1999-2022
WAG - All rights reserved.
This is Chance, Now Lincoln in his new home with his new best friend.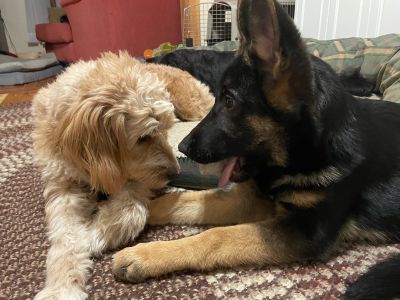 Thank you for your support.
Dave Bowers
President



Peterborough, NH 03458-3054. Privacy Policy

Our Mission:
WAG is dedicated to providing humane care and shelter for abandoned, abused and unwanted animals, finding them suitable new homes, and increasing public awareness on the responsibilities of pet ownership.
---

Please note that our mailing address has changed.

We Are Animal Guardians
PO Box 3054
Peterborough, NH 03458
---
View our 2022 Room In Your Heart Appeal
---
Our E-newsletter is used primarily for anouncements of events, lost or found pets. Signing up for the E-newsletter does not effect the mailing of the regular newsletter.

Sign up here e-news letter.


---
---
Help support one of our Special Needs Animals.
---